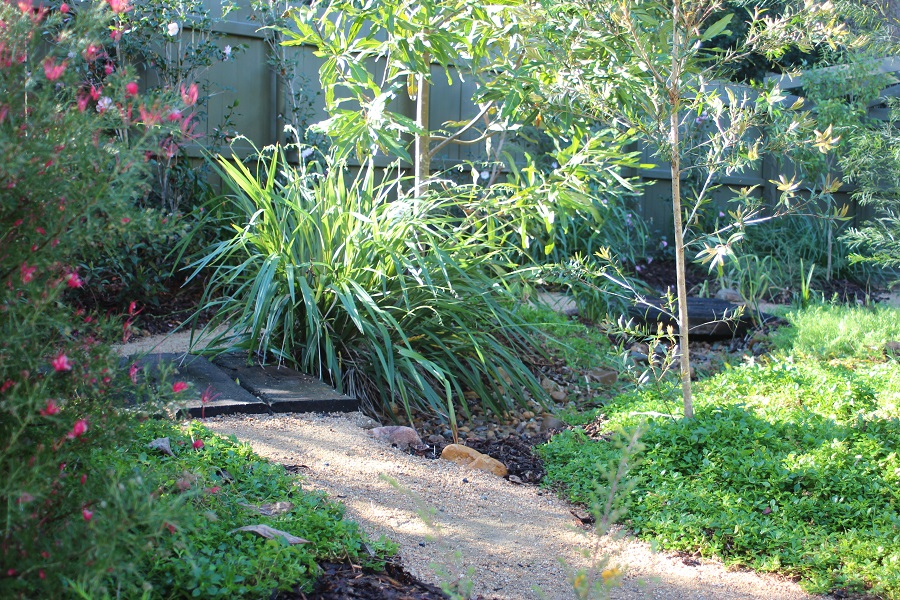 Hungry Gecko Gardens' services range from consultation and concept designs to creation, maintenance and revival of residential gardens, and natural area regeneration.
All services are driven by our passion for native and edible plants and our commitment to increasing diversity in suburbia while also creating unique and beautiful outdoor spaces.
Step 1: Consultation
The first step is a consultation to have a look at your site, gain a clear understanding of your wants and needs, and discuss possible design solutions. Garden design is our passion and we love nothing more than walking through a garden with a new client discussing their dreams for their garden and coming up with ideas to achieve them. This is an opportunity to gain a thorough understanding of how you plan to use your outdoor space and explore some of the possibilities.
Following a consultation we can forward notes and sketches to allow you to embark on your own gardening journey, a quote for completion of a small project, or a landscape design fee proposal for a detailed concept design.
Step 2: Landscape & Garden Design
Following your acceptance of the landscape design fee proposal, we will forward a design brief for your review and approval before commencing the design process.
Your concept design will show all garden features, position of key plants and complete plant list, explaining all elements of the design and providing example images of plants and key features.
We will contact you when the design is close to finalisation to make a time for a formal design presentation, which will be your opportunity to suggest any final changes. Once we have presented the design to you and finalised any alterations, you can choose to create the garden yourself or let us do it for you.
Step 3: Creation
Hungry Gecko Gardens specialises in project management, plant selection and soft landscaping and works closely with a network of trusted builders, earthmovers, electricians and arborists to turn concept designs into reality.
Step 4: Maintenance
Following the creation of your garden, our garden maintenance package will ensure your new investment reaches its full potential. A maintenance visit may involve mulching; pruning; soil rejuvenation; composting; fertilising; vegetable garden care; pest, disease & weed management; propagation; planting; and watering.
Additional service: Natural Area Regeneration
Hungry Gecko Gardens is passionate about the environment and has been involved in several projects to regenerate land to its natural state, including both creek and bush revegetation, providing methodology advice, plant selection and labour.
We can assist you with regeneration of your own land or help create a seamless transition between your garden and any adjoining natural areas (for example creeks or bushland).