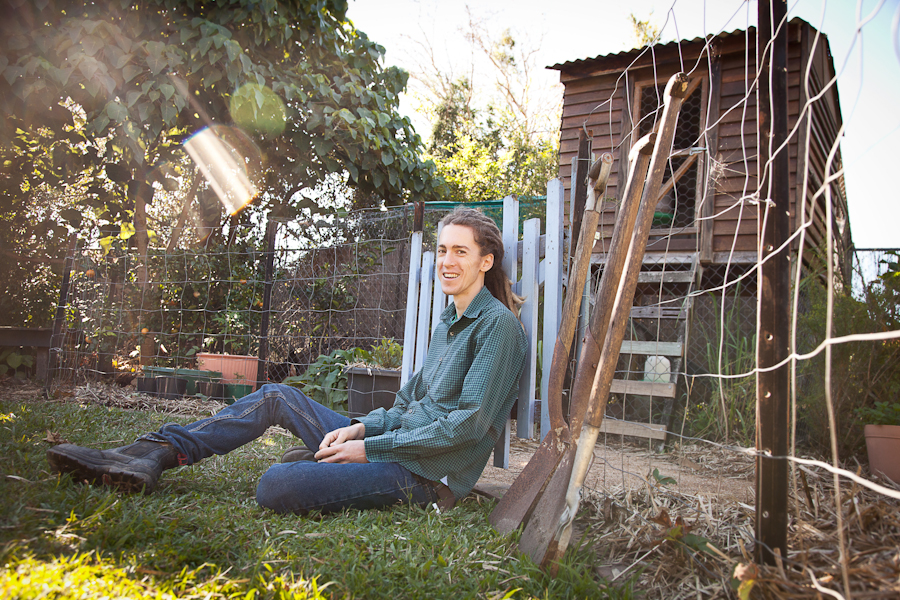 Hungry Gecko Gardens is a garden design and creation business focused on native plants and natural landscapes. Our goal is to increase the use of native flora to improve our natural surrounds, increase diversity within suburban gardens, and provide habitat and food sources for our local native wildlife. With an additional background in permaculture, we also like to include a range of edibles in many of our designs, helping people to reconnect with their food source and encourage children to become involved in their outdoor space.
Hungry Gecko Gardens is owned and operated by Joe McAlister. Raised in the leafy suburbs of Brisbane's north-west, Joe has always had a love of nature and the outdoors, and was introduced to the concept of home gardening at an early age with family vege patches, chickens and a backyard mango tree. A great love of native flora was also developed through many camping trips to national parks in the South East Queensland area. It was when he purchased a post-war cottage which had a blank slate of lawn in the backyard that a passion for gardening developed.
With a background in business and marketing, Joe has also completed a Diploma of Horticulture at Grovely Campus, Brisbane North Institute of TAFE and a Permaculture Design Certificate at Northey Street City Farm. His horticulture studies have focused on plant identification and use, soils, sustainable land use and landscape design.
Based in Brisbane's north-west, Hungry Gecko Gardens services the greater Brisbane area. We also offer our consultation and design services to the Sunshine Coast and Hinterland and Gold Coast Hinterland.